"Only" innovation, win the future! Guangdong Weishi biological new products unveiled in 2022 Germany MEDICA medical exhibition
On November 14, 2022, Guangdong Weishi Bio presented its self-developed diagnostic products at MEDICA, the world's largest and most influential medical industry event, to show the world its unique innovative achievements and strengthen in-depth cooperation with global partners.
The power of innovation, linking the world
At the exhibition, Guangdong Weishi Bio exhibited the latest immunofluorescence analyzer and reagent products, includingSingle-channel fluorescence immunoassay analyzer, handheld fluorescence/colloidal gold immunoassay analyzer, multi-channel fluorescence immunoassay analyzer, reagent card incubator and handheld fluorescence incubation and detection integrated machineAdapt to different inspection scenarios to help detect faster, more accurate, more sensitive and more convenient.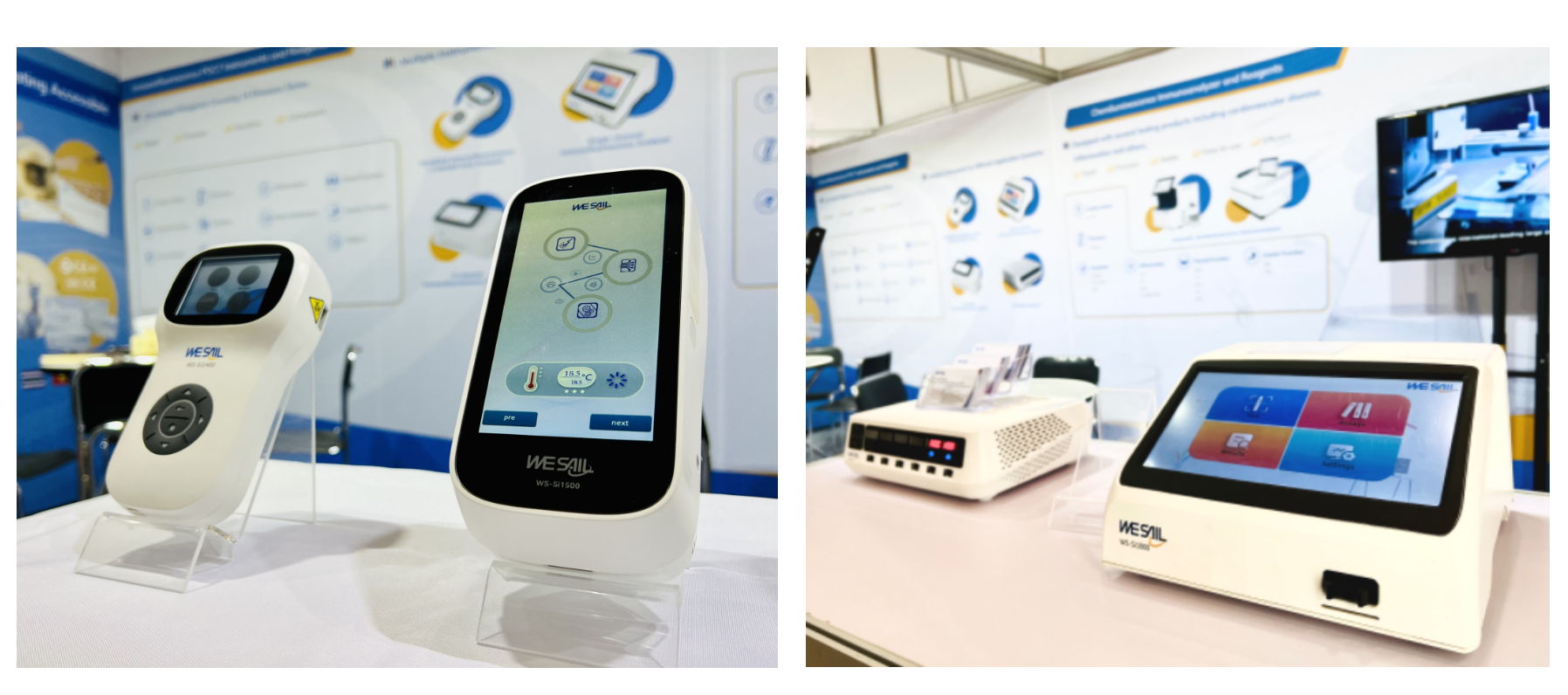 With its expertise and technological innovation in the field of in vitro diagnostics, Guangdong Weishi Bio has independently developedMore than 30 immunofluorescence reagentsIt covers 14 disease series, including cardiac markers, thrombosis, inflammatory markers, renal function, thyroid function, diabetes, bone metabolism, gastric function, tumor, brain injury, reproductive function, pregnancy, anemia and other detection fields.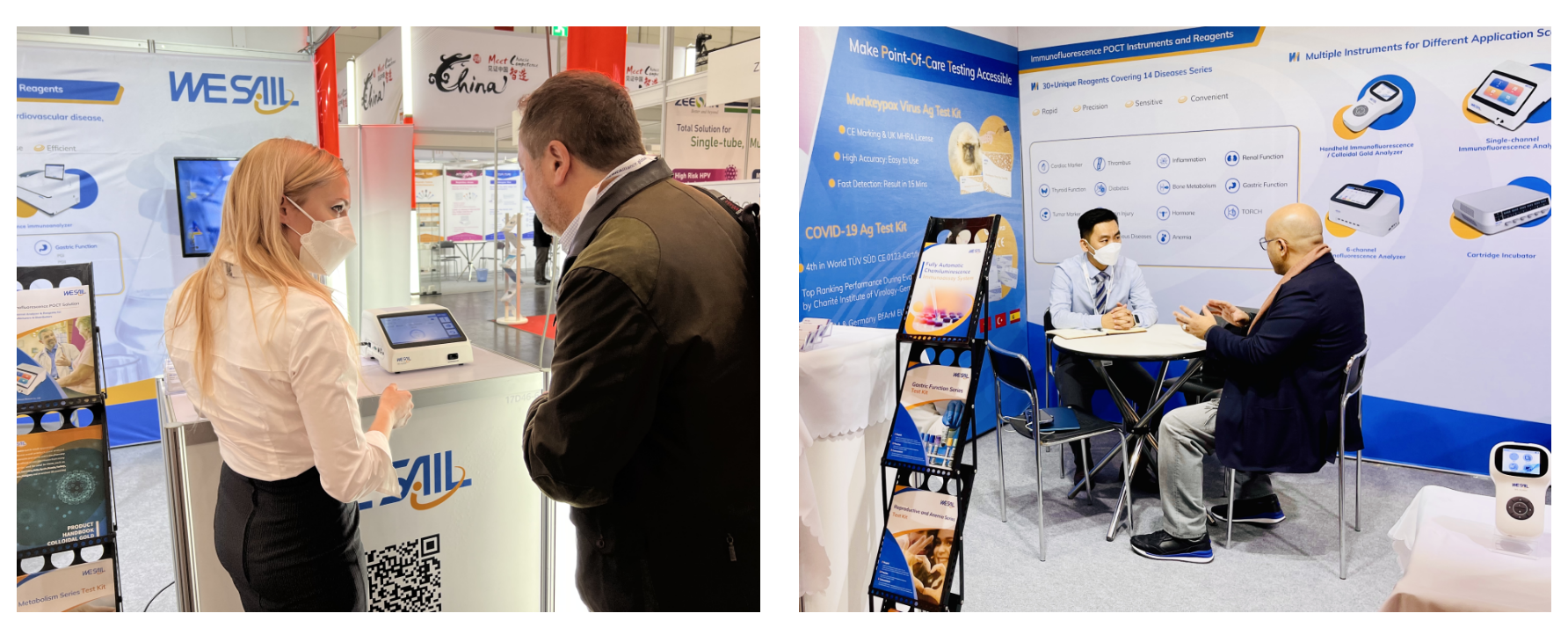 In addition, Guangdong Weishi Biology demonstrated its own research and development to the participants.Monkeypox virus antigen detection kitandNew Crown Antigen (COVID-19 Ag) Test Kit (Self-Test Version). The monkeypox virus antigen detection kit has been certified by the European Union CE and the UK MHRA, and the test results will be released within 15 minutes without matching instruments. The New Crown Antigen Test Kit has obtained the self-test CE0123 certificate issued by TÜV (4th in the world), is simple to operate, does not require equipment, and can obtain results in 15 minutes, is effective for the detection of 30 mainstream variants, and can be used for the detection of new crown infection incubation period, early infection and infection period, to help global epidemic prevention and control.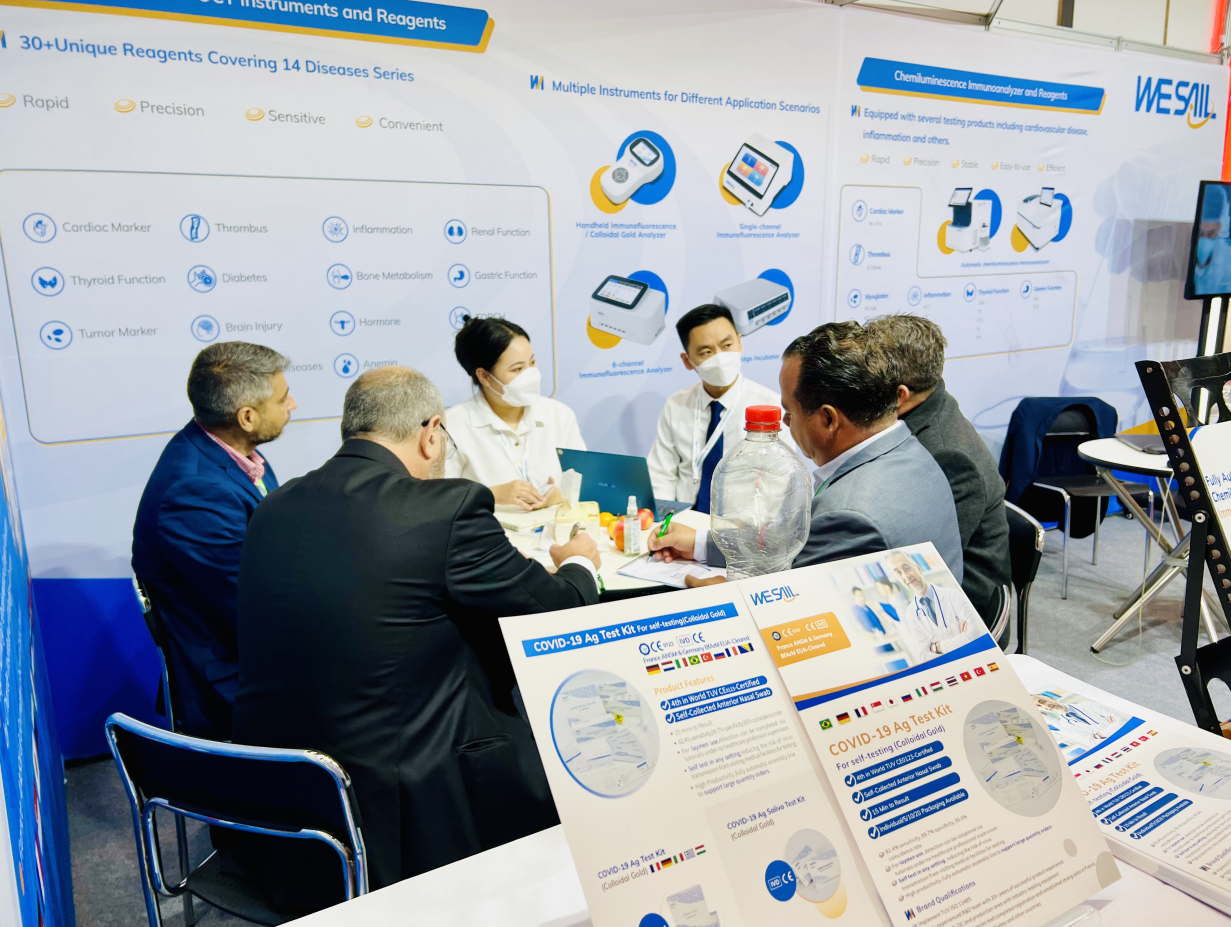 Ingenuity "wisdom", set sail for the future
Two independently developed by Guangdong Weishi BiologyAutomatic chemiluminescence immunoassay analyzer and reagentIt also attracted the attention of many participants. Chemiluminescence immunoassay analyzer has the characteristics of fast and sensitive, stable performance, convenient operation, high efficiency and intelligence, etc., to meet the diverse needs of customers.
At the same time, Guangdong Weishi Bio provides chemiluminescence reagents covering five categories of myocardium, inflammation, thyroid function, renal function, and thrombosis, and more innovative products will be unveiled soon.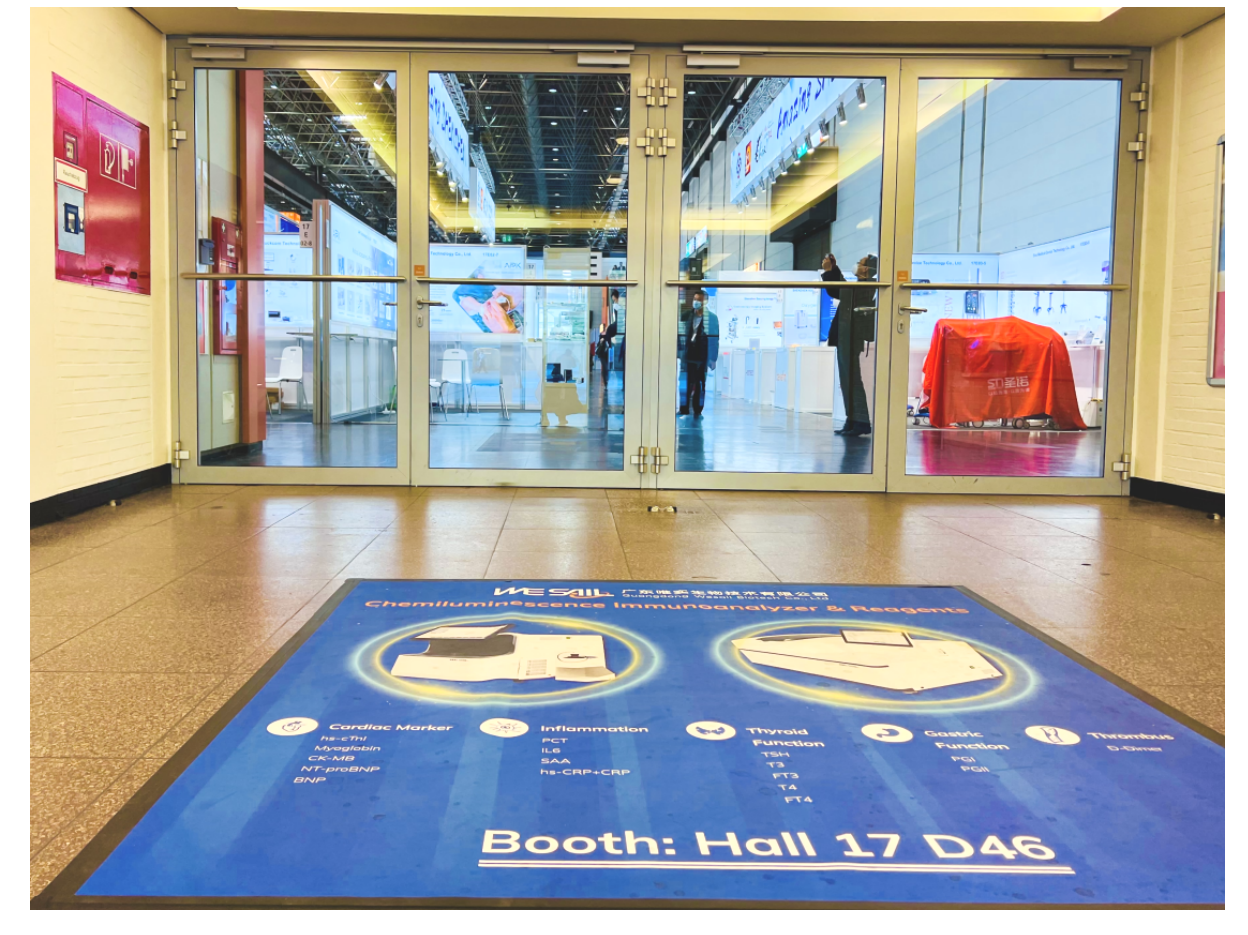 Guangdong Weishi Bio International Sales Director Vincent Nong"We are pleased to introduce our innovative diagnostic instruments and reagents at the MEDICA 2022. As a young but fast-growing brand, we are always customer-oriented and committed to developing faster, more accurate, more sensitive and efficient products to benefit users around the world."
In the future, Guangdong Weishi Bio will continue to uphold the concept of "starting with the end, only the truth, helping each other in the same boat, and setting sail", and actively gain insight into industry trends,Continuous upgrading of multi-law, multi-scenario application platformTo further enhance the global competitiveness, leading the industry innovation set sail!
Recommended News