Join hands to fight the epidemic and overcome the difficulties together. WESAIL donates the new crown test kit to the Vietnamese government.
At present, the neo-coronary pneumonia epidemic is experiencing ups and downs, and human health and security, as well as world development and prosperity, are still facing severe challenges. Only by uniting and cooperating to fight the epidemic can we win this major struggle that has a bearing on the future and destiny of mankind.
On November 4, 2021, a batch of new crown antigen detection kits donated by WESAIL (full name: Guangdong Weishi Biotechnology Co., Ltd.) and local agents in Vietnam to the government departments of the Socialist Republic of Vietnam arrived in Vietnam. These supplies will be used to assist in the screening and diagnosis of the new coronavirus, thereby helping to curb the spread of the new coronavirus epidemic.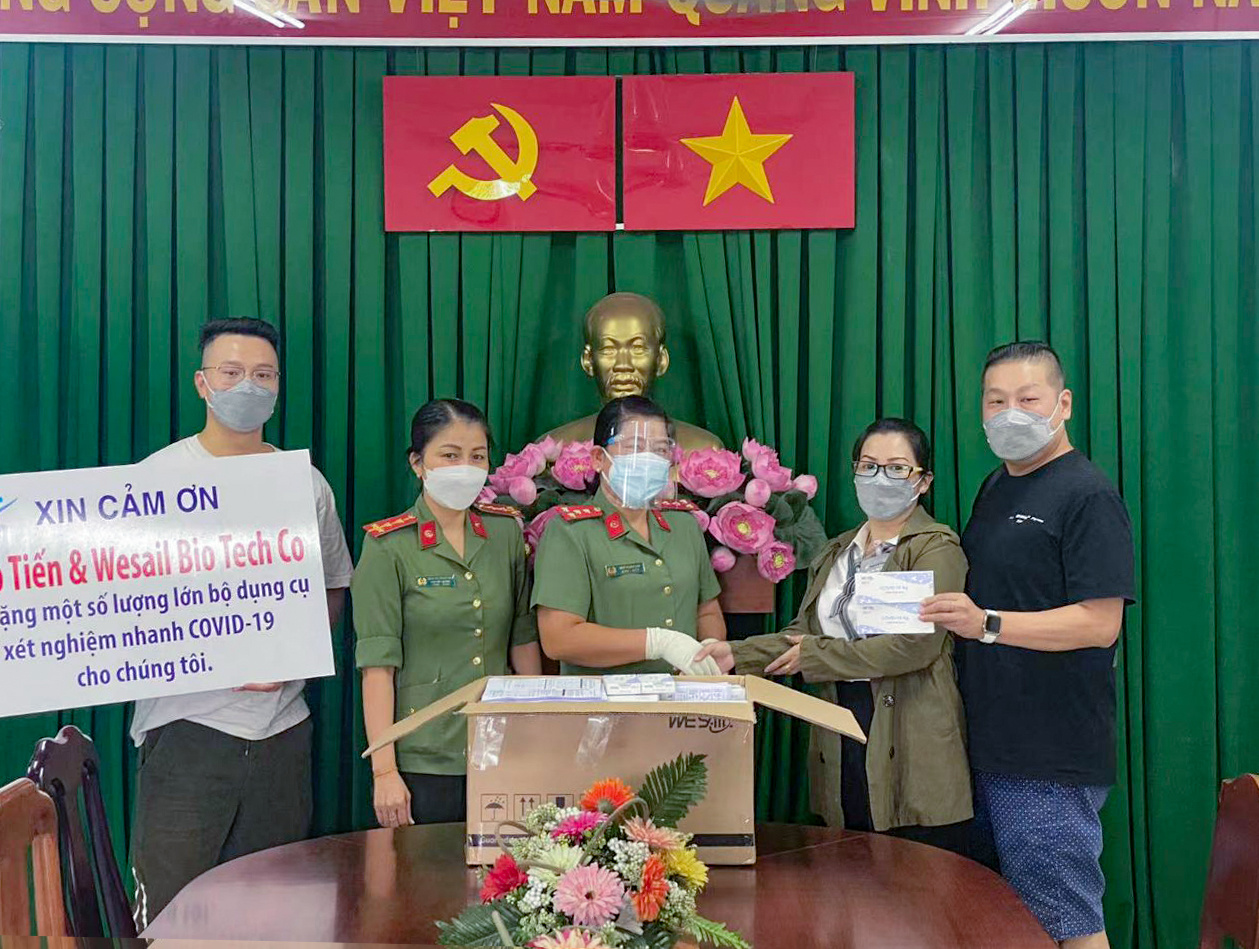 After the outbreak of the new crown epidemic, WESAIL responded quickly and set up a research and development team, adhering to the development concept of "starting with the end, only the truth, helping each other in the same boat, setting sail", sparing no effort to develop rapid testing products, actively increasing production capacity and production, and making every effort to provide support for the prevention and control of the global epidemic. At present, WESAIL provides independent research and development of the new crown series of test kits and instruments, can meet the new crown virus on-site rapid detection of different application scenarios, a number of new coronavirus detection products have been CE certified and sold in the European market.
"If you don't stop, the future will be promising." We firmly believe that with the joint efforts of all people, mankind will be able to overcome the epidemic, work together to build a community of human health and health, and move towards a more prosperous and better future!
Recommended News